Feature: Custom Giveaway

What it is: Run several different types of giveaways on your channel. We record keys entered for retrieval by winners at a later date as well.

Where to find it:
STREAMER: Games -> Giveaway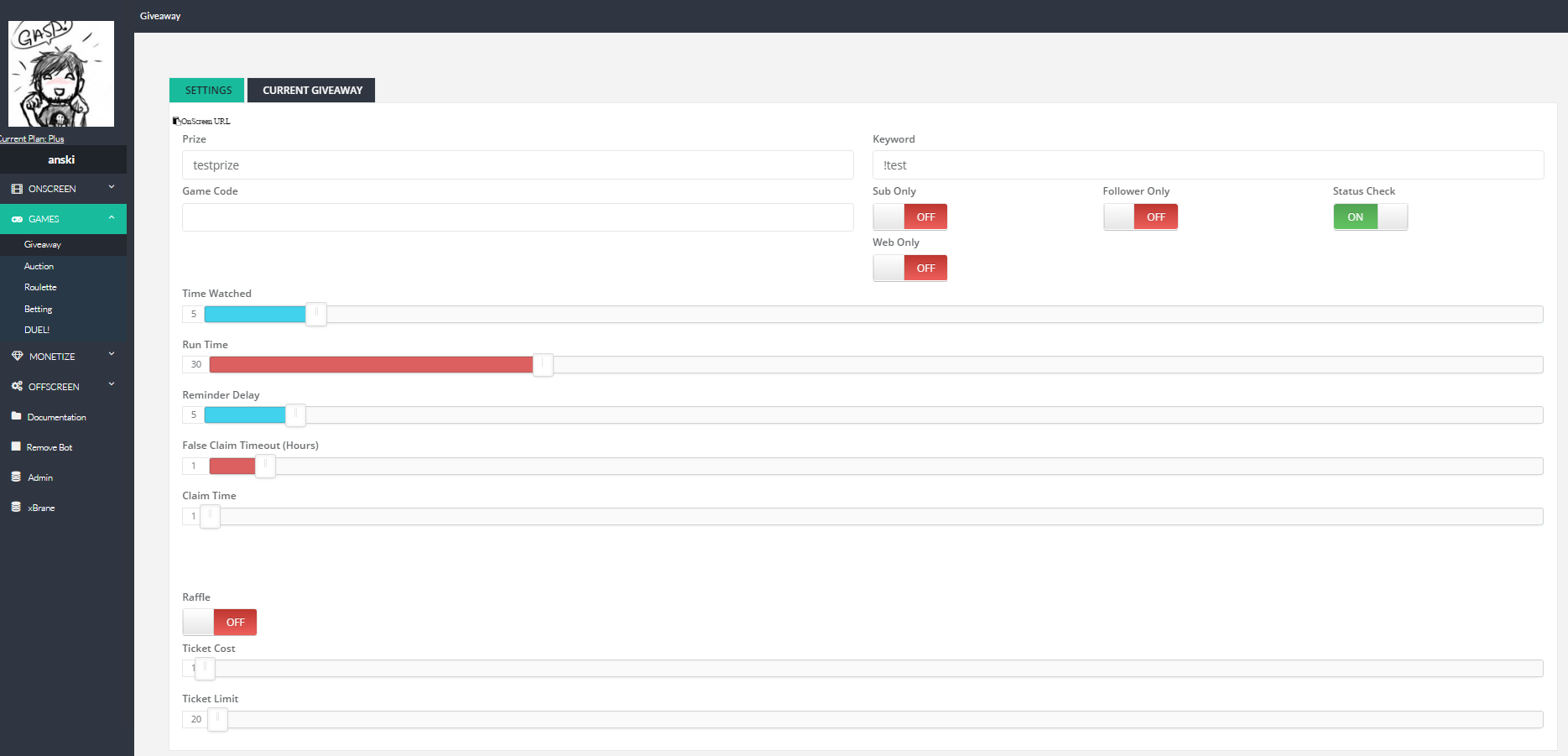 MODERATORS can run it via Viewer Portal: http://www.branebot.com/YOURCHANNELNAME -> Admin -> Giveaway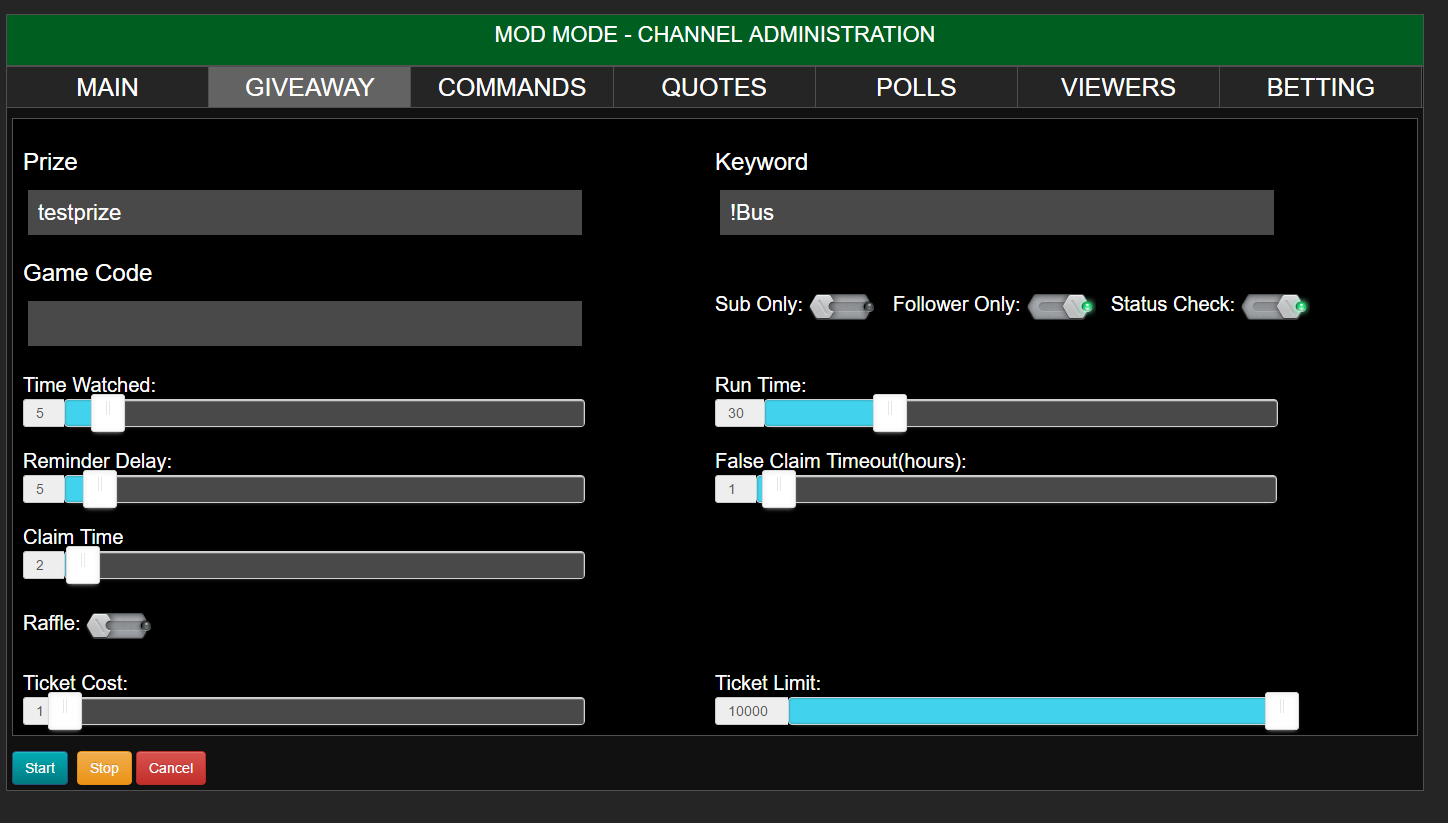 How to use it:
Enter in all of the settings. Switch to Current Giveaway Tab and hit Start. When the giveaway is over the winners name will be shown after they claim. Click their name and it will open up Twitch Messaging

Parameters:
OnScreen URL: Click this to get the URL for your OBS/Xsplit browser source. It will display current
Prize: Enter in here what the viewers can win
Keyword - Viewers have to just type in the word on the channel OR they can just click the enter button on the viewer portal (reducing spam in your channel)
Game Code - Put in game code here. This will NOT be shown on your screen or channel (unless you show the browser). This key will be saved in the database for retrieval later by the winner. It is also loaded in the winning screen for you to send to the viewer by clicking their name and pasting it in the message. Whitelisted moderators can do this for you as well via the viewer portal.
Toggles: Set whether or not a viewer must be a sub (Prestige subs count as well), or follower. Status check allows the viewer to type in #status in chat to see if they entered. Viewers on the viewer portal will know they are in and will not have to check.




Run Time - How many minutes you want the giveaway to go. Maximum is 120 (2 hours)
False Claim Timeout - Discourage viewers from trying to spam the chat with false giveaway claims.
Raffle - Viewers can use channel currency to purchase virtual raffle tickets. They can type in a word you set like !ticket then the number of tickets they wish to purchase. !ticket 500 would allow them to buy 500 tickets. Currency is not returned if they lose. It is a good way to help keep your economy in check.
Ticket Cost - Cost per ticket. WARNING changing it past one to an odd number will cause math to happen in your chat. Math may wound some viewers.
Auction - Viewers bid on an item you specify. Top bidder will be selected after the time you select on the slider.